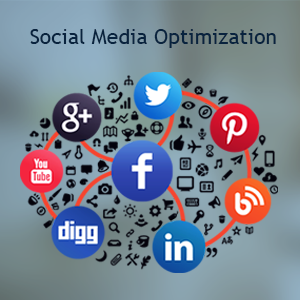 Certified SMO Company in Mumbai - Social Media Agency Mumbai, Maharashtra.

Welcome to T Technologies® - An affordable/cheap/low price/low cost (Social Media Company) SMO Company in Mumbai/Navi Mumbai/Thane (Maharashtra) India since 2008. With a long list of clients across India and an excellent business retention rate, we pride in having a decent record for providing successful social media services to our clients. Social media surfing is quite a trend in today's tech savy world. The phenomenal success of the social media channels has been the prime reason for the increasing demand in social media optimization services. The names like Facebook, Twitter, Google+, Pinterest and LinkedIn have got enormous popularity due to their increasing use. Apart from carrying out just social responsibilities, these social media channels are popular as they are doing an exceptional job to promote businesses & events online.

What is Social Media Optimization (SMO) / Social Media Marketing (SMM)?

Social Media Optimization is basically the process of increasing the awareness of a product, brand or event by using a number of social media communities to generate viral publicity. It draws the attention of massive internet users, who remain active on social networks for the major part of the day. Various social channels such as RSS feeds, bookmarking sites, podcasts, wikis, photo sharing as well as social networking sites, videos and blogging sites are used so that a strong word of mouth / awareness gets created to harness the popularity of a website. Thus, by using social media mediums, a service / product can reach a large number of people in a more spontaneous way without paying large advertising fees.


Scope For A Social Media Firm In Mumbai

It's no secret that Mumbai is India's rising tech star and a business powerhouse that is famous for the various business services like Real estate, Transportation, Mover & Packers, Restaurants, Hotels, Trading and Finance, Tour Guides, Hospitals etc. Today almost every businesses are looking for the top & the best SMO services agency in Mumbai as they are aware that their consumers spend a substantial amount of time on various social media channels and these digital tools can be used to drive consumers towards the companies products & services. According to a recent survey, it has been found that in the online arena social media has a greater influence on purchasing decisions for consumers here, than for those anywhere else in the world. Consumers in India, especially in bigger cities like Mumbai are more likely to consider buying a product if they see it discussed positively on a social media site and more likely to actually purchase a product or service if a friend or acquaintance recommends it on such social networking websitea. Being one of the top social media company in Mumbai, we keep ourselves on the top of the scale by ensuring that our online marketing strategies mirror where the consumer is spending their heavy time. Then, we devise high-end SMO ideas & communicate on those social channels & spread awareness about your products/services. Thus, we help businesses remain on top of all the social media channels in an organized, cohesive and branded manner. Our proven SMO techniques has made us the preferred SMO partners of many local companies & multinational corporations located in Kandivali, Malad, Borivali, Dahisar, Mira Road, Bhayandar, Vasai, Nalasopara, Goregaon, Andheri, Vile Parle Santacruz, Khar, Bandra, Mahim, Matunga, Dadar, Mumbai Central, Elphinstone, Grant Road, Charni Road, Marine Lines etc. You can trust us with any of your project big or small, as we are an expert SMO firm in Mumbai with an unbeatable experience.
As A Professional SMO Company in Mumbai (India), What Do We Offer?

- Better Branding and Reputation
- Increased Fan Base
- Content Worth Spreading
- Strong Position In Search Engines
- Increase In Number Of Inbound Links

Even your idea or start-up might be waiting for that social media push. So, if you want to give your business that extra edge on the internet, nothing would serve better than a social media optimization service. Avail the SMO service of the best social media agency in Mumbai and feel the difference!