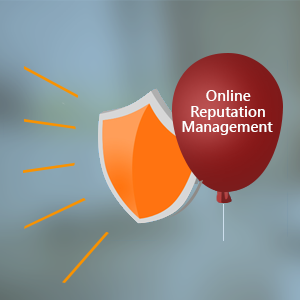 The most loved (ORM) online reputation management company in Mumbai. As experts in ORM services, we will help you move all negative reviews.

In this online age, any negative mentions can damage your brand reputation and impact your business thus, online reputation management becomes extremely imperative. Protecting your name/brand is the whole idea of a reputation management service. In short it's cleaning what gets dirty!
We all know that, internet is the new first impression these days. Customers "Google" your name/business before getting in touch with you. In this internet age, anyone can freely express their views/opinions and that shows up online. If those views/opinions are negative, your business will definetely suffer.
So what does an ORM expert/ORM company in India do? It's more than you think. They merge digital marketing, public relations, journalism & social media aspects in building a new brand identity altogether.
Who Needs Online Reputation Management?

Any corporation, organization or individual whose business or interests are suffering because of negative links, comments, and reviews posted on the web is definitely in need of reputation management.
Here are a few scenarios that require the services of an online reputation management specialist:

- Negative Press Releases
- Negative Message Board Posts
- Negative Reviews on Review Sites such as Yelp, TrustPilot, Google Reviews
- Negative Comments on Video Sites such as YouTube, Dailymotion, Vimeo
- Mistaken Identity/ Being Implicated for Someone Else's Actions
- Reports of Illegal Activity by Someone With a Similar Name
- Viral Social Media Posts from Past

To combat these casess, a deep level of technical expertise is needed. We are a India-based reputation management company that specialises in removing negative content online. What we cannot delete, we will suppress those bad reviews with positive marketing ensuring that your name is protected. So, the next time you think to hire an online reputation management company in Mumbai, Maharashtra (India) think about us. To find out more, contact us and see how we can turn things around with our online reputation management services. Apart from our online reputation management skills we also excel in search engine reputation management with the difference being we filter the search engine to showcase positive data about your brand, on the top viewed pages of any given search engine.